Sensitive Santa: Free Holiday Event By Taca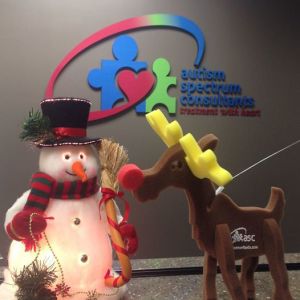 ASC is proud to be a part of an event that is near and dear to our hearts: TACA's Sensitive Santa.  Come join us this Saturday, December 13th for a fun filled day of toys, fun and games, photos, cookie decorating, train rides, treats… and most important of all: Santa Claus. This is a great opportunity for kiddos to meet Santa Claus in a stress-free environment and without having to wait in line for an hour. Included in your registration is a scheduled time for you and your family to meet Santa Claus and have your picture taken.
Make sure you stop by the ASC booth to say "HI" and to join in on awesome games and fun prizes! This year we'll be targeting the art of gift giving, specifically receiving gifts that your child may or may not be excited to receive (picture that itchy sweater from great-grandma). All kiddos will receive a prize for their participation in this activity.
When: Saturday, December 13, 2014
Where: Gazebo and Park
18952 Douglas Street ▪ Irvine ▪ CA ▪ 92612
Time: 10:00 p.m. – 2:00 p.m.
Admission: Free
Please Note: At this point, this event has sold out and online registration has now closed. Please contact TACA for wait list information.
For more information, visit http://www.tacanow.org/event-list/sensitive-santa-2014/