Get Started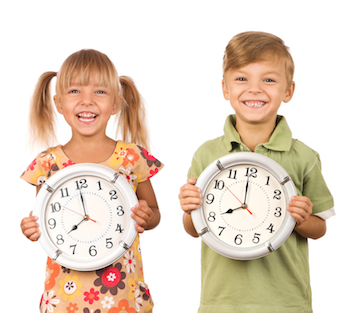 At Autism Spectrum Consultants, Inc. Our goal is to help you or your child start working towards new goals as quickly as possible. ASC provides services funded by most major health insurance companies, Regional Centers of California, and school districts. Additionally, for those individuals or families who choose to pay directly for services, we have private pay options as well. Below are five steps to get started.
Step 1: Contact us to start the intake process
Call (949) 474 5577 for Orange County and Inland Empire or (858) 272-2662 for the San Diego County. We will ask you specific questions and send you a registration packet to fill out via email, mail, or fax.
Step 2: Return intake packet and requested documents
For Orange County and Inland Empire inquiries, please fax the OC office at (949) 474-5575 or email the documents to bsanchez@autismconsultants.com.
For San Diego inquiries, please fax the SD office at (858) 272-2661 or email the documents to julie@autismconsultants.com.
Additionally, please provide copies of the following documents along with the completed registration packet:
Letter or assessment with diagnosis (if you have one, if not we can set up diagnostic appointment)
Most recent or Individual Family Service Plan (IFSP) or Individualized Education Plan (IEP)
Most recent assessment reports
Step 3: Secure funding
Below are available funding / payment options for individuals and families are listed below.  ASC accepts most major health insurance companies.  Additionally, ASC is a service provider (vendor) for the regional centers in the state of California.  ASC is also certified by the California Board of Education to provide behavior services for the school districts in California.
1. Health Insurance
We accept most health insurance coverage.  Contact the office and we can start making calls to check on your coverage once we have a copy of the front and back of your insurance card.
2. Regional Center
ASC is a vendor with the following Regional Centers:  Inland Regional Center, Regional Center of Orange County and San Diego Regional Center.  We are also open to working with other Regional Centers that are not listed.
In the state of California, if your child is under 3 years old, he or she may be able to access services via the Early Start Program. If your child is over the age of 3, he or she will access services via the Lanterman Act.
SB946 was signed in 2011 and implemented July 1, 2012. "This bill, effective July 1, 2012, would require those health care service plan contracts and health insurance policies, except as specified, to provide coverage for behavioral health treatment, as defined, for pervasive developmental disorder or autism."
Based SB946 legislation, parents must seek health insurance coverage of their child's services related to their child's symptoms of autism first through their health insurance policy as the Regional Center is the "payor of last resort."  In order for the Regional Center to consider eligibility for services for your child, you would need to present them with a denial letter from your health insurance company stating Autism/ABA services are not covered through the policy.  If you have trouble getting a copy of the denial letter, copy your health insurance plan benefits page listing out all of the excluded diagnoses/interventions and give it your regional center coordinator.
Even if you do not access your child's ABA services via the Regional Center, your Regional Center will continue to provide your family support, access to generic services, IHSS assistance, respite care and in many cases, funding for your insurance copays.
3. School District
ASC is certified as a Non-public Agency (NPA) with the California State Board of Education.  As an NPA, school districts contract with our agency directly to provide services related to a child's Individualized Education Plan (IEP).  We work with many school districts in the Southern California area.  We are available for support of children's IEPs.  Families and District personnel can contact us for coordinating services at any of our offices or using the contact us form online.
4. Private Pay
For those families or individuals who choose to privately pay for services, we accept checks, credit cards as well as Paypal payments.
Step 4: Intake Assessment
The intake appointment is typically scheduled at our clinical offices with one or both parents and the child or individual present.  The following will occur during the course of the intake meeting:
Parent interview / Individual interview
Direct observation of the individual
Direct Assessment and Baseline Data Collection
Step 5: Treatment Initiation
During a brief meeting, the treatment plan is reviewed with the family and or individual as appropriate and services are initiated once consent and funding are in place. A treatment team is scheduled and a case supervisor is assigned to monitor the individual's progress on goals and objectives.